Welcome to Santa Fe, a place where travel from one edge of town to the other is under 30 minutes. A land where winter leaves the mountains sparkling while the sun melts snow off the streets. A community whose rich culture is over 400 years in the making.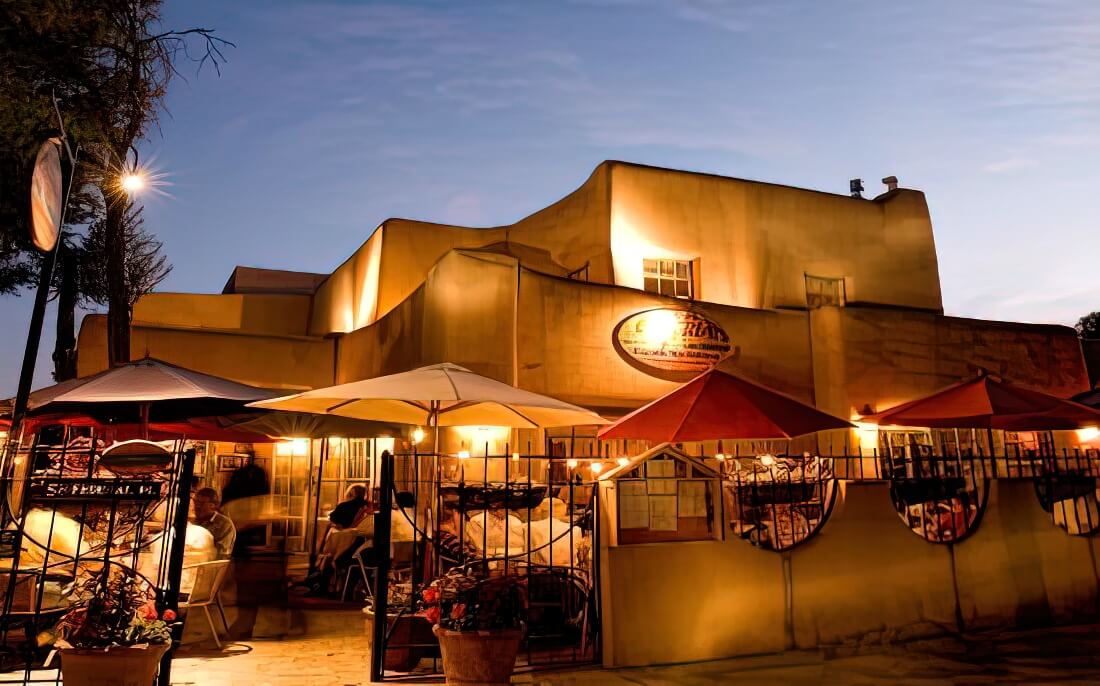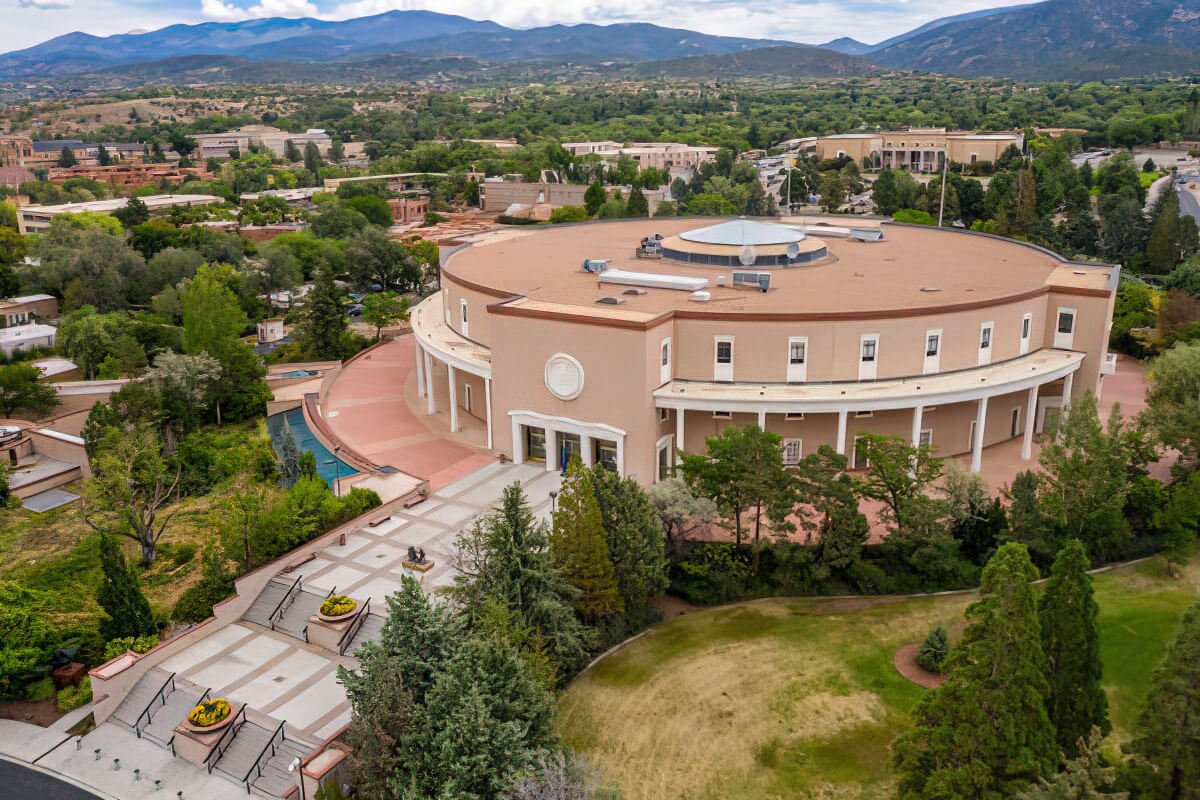 As a native of the City Different –– our city's unique nickname –– I was like many young native Santa Feans, thinking the grass was greener elsewhere. I visited U. S. cities large and small and traveled the world but nothing measured up to our amazing combination of history, culture, and landscape.
The upshot? I came home to reclaim everything I was missing. Now, as you search Santa Fe properties to claim your own piece of Santa Fe real estate, I'd like to share the basics about building your new life in our special city.
Think of our four distinct seasons as part of Santa Fe luxury living. The 7,000-ft. altitude means sunscreen is necessary year-round, but skiing down a mountain slope with the sun shining in a bright blue sky is an incredible sensation. Spring brings the color of blossoming trees and an occasional late snow for a last-chance snowman. Summer is glorious. When temps rise into the 80s, sitting under a shady cottonwood tree is absolute perfection. Summer rains depart as fast as they arrive and a jacket takes care of cool evenings at the Santa Fe Opera. As for fall, nothing could be more beautiful than the golden aspens shimmering on the mountainside.
Getting around is a snap. Did I mention that the city's footprint is relatively small for its population of 83,000 enjoying the views! The New Mexico Railrunner Express provides train service from Santa Fe through Albuquerque to Belen, NM, 96 miles south. The Santa Fe Ride provides free service from the Railrunner station to the downtown area. Santa Fe Trails city bus service, free to kids and veterans with reduced senior fares, has numerous routes and offers on-demand service. Traffic jams are a rarity easily avoided with the free Alert Santa Fe text service.
The city's main arteries are St. Francis Drive, Cerrillos Road and the Old Pecos/Old Santa Fe Trail, all with easy access to I-25, the north-south federal highway. NM-599 is a bypass that circles the city north to south. The downtown Santa Fe streets closest to Santa Fe luxury real estate can be a little confusing, understandable in a 400-plus-year-old city, and it's helpful to remember that Paseo de Peralta runs in a circle around the downtown area.
Healthcare providers include both general practice and specialties, and two hospitals, Christus St. Vincent Regional Medical Center and Presbyterian Santa Fe Medical Center, part of the Presbyterian Medical Services network based in Albuquerque are close to most Santa Fe properties. Also in Albuquerque is the University of New Mexico Hospital, a training ground for the highly-rated UNM Medical School.
Santa Fe has several senior communities, including independent and assisted living and memory care, and City of Santa Fe Senior Services include transportation, meal service, and activities at 5 senior centers (currently closed due to the pandemic).
The Santa Fe Public School district serves Santa Fe homes with 31 schools: 3 high schools, 3 middle schools, 3 combined middle/high schools, and 21 elementary schools. The middle/high Mandela International Magnet School offers an International Baccalaureate degree and several schools focus on specific areas of study, such as New Mexico School for the Arts and Academy for the Classics and Technology. Private schools include faith-based curricula, Waldorf method, and early education programs such as Montessori. Santa Fe Community College offers 2-year Associate Degrees and continuing education classes, and the western campus of prestigious St. John's College is surrounded by Santa Fe luxury real estate. The 4-year University of New Mexico is located in Albuquerque.
Chain grocery stores are plentiful, and markets featuring organic and signature products include Whole Foods, Sprouts, Natural Grocers, and Trader Joe's as well as the independent Kaune Neighborhood Market in the heart of Santa Fe luxury realty. Pharmacies include independents such as Nambe Drugs, Del Norte Pharmacy and Santa Fe Compounding Pharmacy in addition to well-known names like Walgreen's, CVS, and supermarket pharmacies WalMart, Smith's and Albertsons.
City Hall is located downtown, one block north of the historic Plaza, with the Mayor's Office and Constituent Services in the complex. As the city grew with new Santa Fe homes, some city offices relocated to midtown. City administration consists of a mayor elected to a 4-year term, a city manager and deputy manager appointed by the mayor, and the governing body, a city council elected to 4-year terms, with 2 members representing each of 4 city districts.
Adjacent to City Hall is the Santa Fe Community Convention Center, with a large underground parking lot. Across the street is the main U.S. Post Office, with additional USPO offices on Pacheco Street and at both malls. City parking is also available in the Water Street lot, Sandoval Parking Garage, and Santa Fe Railyard. Metered parking operates 8 AM-6 PM daily and is free on Sundays. The city's 5 fire stations are strategically situated. The Santa Fe Police Department and Municipal Court are located on the southside; Magistrate Court is downtown. New Mexico State Police command is also on the southside.
Santa Fe County offices are downtown near City Hall, with satellite offices dedicated to specific County services. The governing body is a Board of Commissioners, 1 for each of the 5 County Districts. No worries if your new Santa Fe luxury real estate is outside the city because most County businesses can take place via the website.
Santa Fe is the oldest U.S. capitol city, and primary State government offices are in the downtown area, with the Governor's office and legislature housed in the signature State building known as The Roundhouse. The State of New Mexico is notable for having the country's only unpaid legislature!
I'll stop here because I know that's a lot to absorb but I hope this information I've garnered from being in the Santa Fe realty profession will help you navigate the City Different. And if you want to jog my childhood memories, just feel free to call me!
When you're ready to learn more, click this link (add link to other section) to discover how to make the most of your new life as a Santa Fean!
Visit Our Blog
Find Out More About What Makes Santa Fe Great