570g of freshly milled Ezekiel, hard red wheat berry, or Kamut flour, See milling love post.
2 1/4 tsp of yeast
2 tsp of salt
472ml of warm water
1 tsp of oil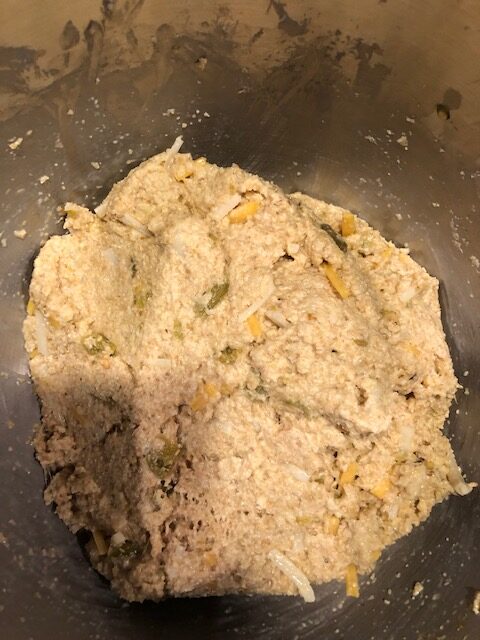 In a Kitchen aid or food processer, mix all dry ingredients pour water slowly until everything is mixed. Add a little more oil and mix/fold with a spatula if too dry. If using Kamut flour, this is a high moisture flour, and you might need to add more flour. Cover with plastic wrap and let sit/rise for 2 hours.
At 1.5 hours after the rise, add dutch oven w/ lid to oven and set to 430 degrees. In 30 minutes, take the dough, fold with a spatula, and place it onto a floured space. At this time, you can add any dry ingredients such as rosemary, cheese, bacon, etc. If you want to add green chile to your bread, you can add this ingredient during the mixing stage. You will have to decrease the amount of water to avoid adding too many wet ingredients.
Once you fold the dough and form the perfect loaf, place it on a floured parchment paper, sprinkle more flour, put it into a hot dutch oven, and cover with a lid—Bake at 430 degrees for 45 minutes. At 45 minutes, remove the lid and bake for another 14-15 minutes.
After 14-15 minutes, remove the dutch oven, remove bread, and place on a cooling rack. Now comes the hard part, no eating! It is still baking and will need to cool off for about 2 hours.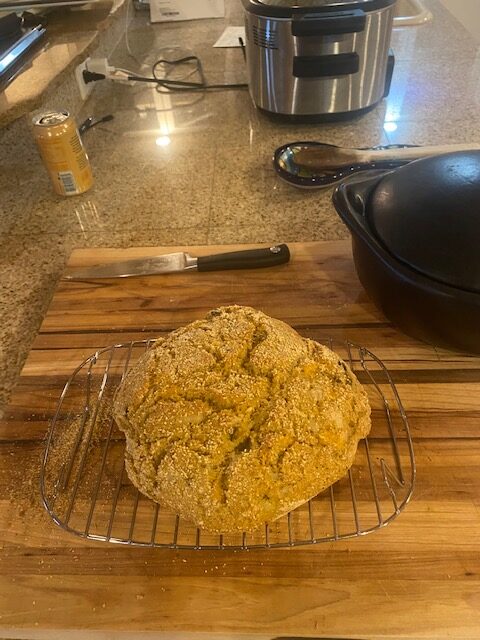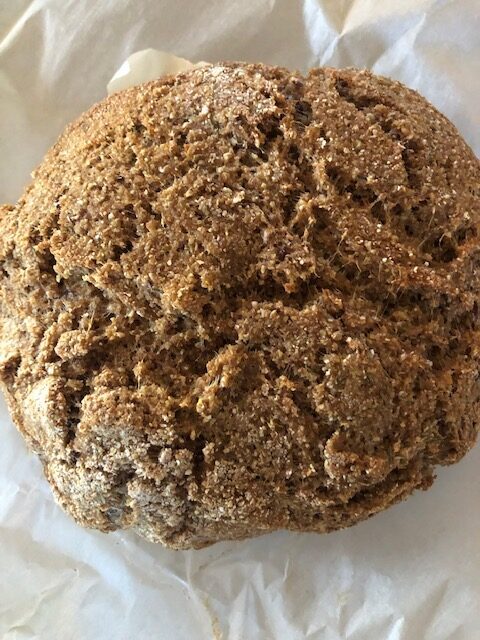 Enjoy!